This page is best viewed with JavaScript enabled.
Hi Everyone!

ALL our listed prices stated are before discount. Please note that the discounts will be applied manually after checkout. You will get a revised invoice that is sent to your email after your checkout. Please do not make payment until you receive our revised invoice. =)
Orders that are 30 days will be cancelled as we are not holding on to pending orders due to our move.
We are adding more items online so do keep a lookout. Click here to see more.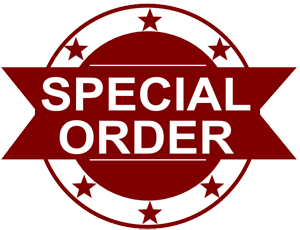 Looking for something that we might not have? Please drop us an email at helpdesk@mapletreehouse.com so that we can check for you!

Gold Membership: We thank our members for your continued support. We are now preparing to shift to a new website, all current members will have their membership extended for a period of 365 days once our new website is launched as a form of appreciation for your continued support
Clearance Ink Pads at $8.90
SUMMER 2015
Preorder 4x6 stamps at $14.50 and 6x8 Stamps at $21.00
MAMA ELEPHANT AND LAWN FAWN INK PADS
AT CRAZY PRICES.
PRE-ORDER THE COLOURS THAT YOU LOVE NOW!
Purchase many ribbon spools from 50 yards to 100 yards at $5.00-$9.99. While Stocks Last!
Penny Black Clear Stamps now on offer at $15.50 (Usual Price: $26.00)
Click here to see more.
Select from a range of Mulberry Paper flowers now at the store. Starting from $0.50 to $9.90 for large packs of flowers of different sizes and shapes
Decoupage Tissues MEGA SALE
Browse our physical store for a huge range of Decoupage Tissues
Purchase 50 Sheets: Each Piece is $0.45
Purchase 100 Sheets: Each Piece is $0.40
Purchase 200 Sheets: Each Piece is $0.35
Purchase 300 Sheets: Each Piece is $0.30
Purchase 400 Sheets: Each Piece is $0.25
Purchase 500 Sheets: Each Piece is $0.20
Now at $375.00. Click here to place your order
New Lawn Fawn Preorders:
4x6 Stamp Sets at $14.50 Each.
3x4 Stamp Sets at $8.50 Each.
2x3 Stamp Sets at $4.50 Each.
Dies on 50% off original prices
Click here to view more
New Mama Elephant Preorders:
Stamp Sets at $14.50 Each.
Dies on 55% off original prices
Click here to view more
Get your brads, rhinestones and pearl embellishments now at offer at the store.
1 Packet is at $1.00
10 Packets at $0.75 each
20 Packets at $0.65
30 Packets at $0.55
1kg of Pearls/Brads and Rhinestones at $50.00
500g of Pearls/Brads and Rhinestones at $29.90
For Bulk Purchase, we have a Bulk Purchase Price at the store.
Now at $2.99. Whilst Stocks last.
BULK PATTERN PAPERS PURCHASE. Email Orders Accepted. If you do an online order, do wait for the revised invoice so that we can revise the prices to reflect the clearance prices.
10 Sheets at $0.75 each at store
100 Sheets at $0.65 each at store
200 Sheets at $0.55 each at store
Maple Treehouse Chipboard (25 pcs per pack) : $16.25
Maple Treehouse Tear-it Distress 12" x 12" cardstock
Assorted Papers: $8.00 (33 Sheets per pack)
Single Coloured Papers: $5.00 (25 Sheets per pack)
Solid White Matte, Kraft, Spectrum Black, Vellum (25 Sheets per pack) are available too.
(Price starts from $3.25 onwards)
Add a touch of texture with the five colors of woodgrain cardstock! Each sheet of premium woodgrain cardstock offers outstanding detail and texture—ideal for all your creative projects.
Here we grow again! Sizzix presents another charming crop of the Susan's Garden collection by Susan Tierney-Cockburn. Fourteen new Thinlits die sets make life's events even more beautiful with easy-to-assemble, lifelike flowers for cards, scrapbooks, gift-giving and other budding craft projects.
Click here to learn more.
New Maple Treehouse Solid Cardstock. We have Glossy and Matte White and lastly KRAFT Cardstock (230gsm). Click here to see more
A Public Apology to Made With Love Singapore
Click here to read.
Feedback? Enquiries? Chat with Us on the Bottom Right Bubble!
Thanks for stopping in! We showcase a large online scrapbooking supplies range in Singapore and South East Asia. Maple Treehouse Scrapbooking Singapore offers great prices all day long!
At Maple Treehouse, we offer a great source of scrapbooking and cardmaking imported acid and lignin-free patterned paper designs, cardstock, and many other scrapbooking embellishments. Please join our family of scrapbooking, card making, stampers and mixed media. Look out for the newest additions to our scrapbook supplies from the CHA show and showcase your creative genius!
We conduct a range of classes and technique classes to help you learn and understand the wide array of scrapbooking techniques. Always a pleasure to assist!
- The Maple Treehouse Team
---
Find us at our new location at IMM Building:
2 Jurong East Street 21
#05-41A Office Unit Singapore 609601
To get to our store, if you are driving:
1) Drive to Fifth Floor. Park near lift lobby B (near carpark lot 5I-11 to 5I-14). Go into the building and turn to your left and you will see an office unit called Plus Life. Then turn right and you will see us :)
To get to our store, if you arrive from the mall:
1) Take Lift B located near Giant Hypermarket/ 12 Cupcakes to the fifth floor. Once you are out of the lift, turn to your left. There will be this office unit called Plus Life. Then turn right and you will see us! :)
Walk: 5 mins from Jurong East MRT (via Exit A)
Free Shuttle Bus Pickup Point: Westgate Mall
Buses: 52, 99,105, 183, 188, 333 & 502

MRT Services: Jurong East MRT
EW24 / NS1
SHUTTLE BUS & FREE PARKING
Shuttle Bus Service between IMM and Westgate Mall (Entrance)
10.30am to 10.30pm (5 Mins interval)
* Time interval is based on an estimate only. Schedule is correct at time of printing and it is subject to changes time to time depending on traffic condition.